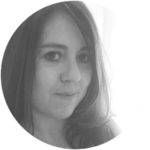 Let's connect
Nicola Erlich
Holiday rental industry including legal requirements in the various regions of Spain and industry trends.
We have also recently launched HolidayFootprint.com which promotes good sustainable practices in the holiday rental industry including our first initiative which is a food bank drive to encourage guests, owners and rental managers to donate left over food and other items, at the end of a rental, to local food banks.
What you need to know about renting out your holiday home & sustainability in the holiday rental industry
Deciding to rent out a property for holiday lets in Spain can be a great source of income since Spain is the second most visited country in the world. To be successful, you need to navigate the strong competition and stand out from the crowd.
To do this you need to know:
How to successfully market your holiday rental home
What are your legal and tax requirements
How to future-proof your holiday rental business in the ever-changing landscape of the holiday rental industry in Spain
Nicola Erlich has lived and worked in Spain for more than 20 years and currently works for Spain-Holiday.com in the Communications Department as well as Editor of Rental Buzz – the holiday rental industry blog for Spain-Holiday.com which is frequently quoted in the national and international media.
ABOUT SPAIN EXPO
THE LARGEST ONLINE CONFERENCE FOR FOREIGNERS MOVING TO OR DREAMING ABOUT SPAIN
Join us for interesting and value-packed conversations with experts who will share with you their expertise covering topics such as buying a property, the school system, having a business in Spain, retirement, legal requirements, and much more. The event itself will run for 5 days, and it's completely online and completely FREE!