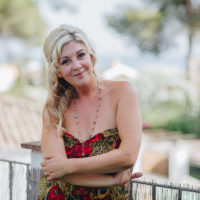 Let's connect
Marina Nitzak
Marina is an expert in buying your home on Costa del Sol
Buying your home in Spain
During this conversation, Marina is sharing how you can save time, hassle and money if you are thinking of buying a residential or investment property on Costa del Sol:
How and why use free services of a trusted professional property and financial adviser that represents only the buyer´s interests, not the seller´s.
Real estate´s best-kept secrets and hints on making the property buying process less problematic and more exciting!
ABOUT SPAIN EXPO
THE LARGEST ONLINE CONFERENCE FOR FOREIGNERS MOVING TO OR DREAMING ABOUT SPAIN
Join us for interesting and value-packed conversations with experts who will teach you about their expertise covering topics such as buying a property, the school system, having a business in Spain, retirement, legal requirements, and much more. The event itself will run for 5 days, and it's completely online and completely FREE!