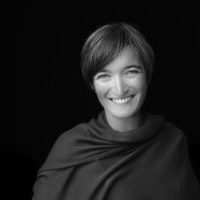 Let's connect
Maria Arredondo
Life Transitions and Business Pivots Coach
Life transitions and the inner preparation
A move abroad certainly needs to consider the "practical things" like property, schools for the children, work, etc.
A part that is often neglected is the "inner preparation".
In this video, we talk about how to best prepare for a move to Spain and what other important elements to consider in order to create a life that is truly fulfilling, and not only sunnier.
ABOUT SPAIN EXPO
THE LARGEST ONLINE CONFERENCE FOR FOREIGNERS MOVING TO OR DREAMING ABOUT SPAIN
Join us for interesting and value-packed conversations with experts who will share with you their expertise covering topics such as buying a property, the school system, having a business in Spain, retirement, legal requirements, and much more. The event itself will run for 5 days, and it's completely online and completely FREE!