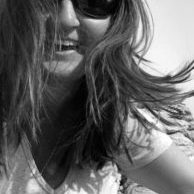 Let's connect
Lisa Sadleir
Relocation Consultant & Personal Property Finder
Moving to Spain as a Family & Finding Your Ideal Property
Moving to Spain can be compared to a fairground ride. The question is …
Will it be a fun ride that you enjoy or one that has you shrieking in frustration and fear?
It goes without saying that research and planning are fundamental for a successful relocation. And don't listen to anyone who says you are doing too much.
Whether moving to Spain on your own, as a couple or with your family, you can always benefit from a helping hand. We will cover essential topics such as …
Timing
Location
Language
Education
Healthcare & Insurances
Money Matters
NIE
Residency Property
ABOUT SPAIN EXPO
THE LARGEST ONLINE CONFERENCE FOR FOREIGNERS MOVING TO OR DREAMING ABOUT SPAIN
Join us for interesting and value-packed conversations with experts who will share with you their expertise covering topics such as buying a property, the school system, having a business in Spain, retirement, legal requirements, and much more. The event itself will run for 5 days, and it's completely online and completely FREE!