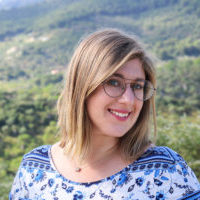 Let's connect
Laura Wood
We specialise in finding the ideal property and lifestyle for newcomers to Inland Málaga.
Finding, buying & renovating a property in Inland Málaga
During my presentation, we are going to go over all you need to know when thinking about buying a property in Inland Málaga.
We will talk about:
The benefits of living in the countryside and why people choose to buy inland properties
The 3 types of properties and how they differ
Building regulations for renovating a country property
The buying process for a country property
Whether a country property is a good investment
Where is the Guadalhorce Valley and why has it become so popular
The Inland Málaga area, what can it offer you in terms of lifestyle?
The current market and trends
Look forward to seeing you there!
ABOUT SPAIN EXPO
THE LARGEST ONLINE CONFERENCE FOR FOREIGNERS MOVING TO OR DREAMING ABOUT SPAIN
Join us for interesting and value-packed conversations with experts who will share with you their expertise covering topics such as buying a property, the school system, having a business in Spain, retirement, legal requirements, and much more. The event itself will run for 5 days, and it's completely online and completely FREE!