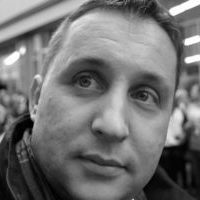 Let's connect
Building your Forever Home in Spain - from idea, plans to construction
I am Jonathon Moreels, Architectural Designer and Arquitecto, living in Madrid, Spain.
I moved to Spain 5 years ago, leaving the North East of England for the Spanish capital.
I am a Chartered member of the Royal Institute of British Architects and a member of the Colegio de Arquitectos de Madrid.
I am an enthusiastic, creative designer interested in contemporary architectural design, sustainable thinking in architecture and the use of technology in architecture and construction, as well as design and presentation.
Although based in Madrid I collaborate with design teams across Spain and Europe, primarily, but not exclusively, on residential projects. Building your home, as many would have seen on programs such as Grand Designs, can be a daunting experience; however, it can also be very rewarding.
I believe that the role of an architect is primarily to listen to his clients, to interpret their aims and desires, and to guide them through the complicated challenges involved in creating their dream home.
This interview aims to give an overview of the process of building your dream home in Spain, highlighting elements to consider both from the outset and throughout the process of building your own Grand Design.
ABOUT SPAIN EXPO
THE LARGEST ONLINE CONFERENCE FOR FOREIGNERS MOVING TO OR DREAMING ABOUT SPAIN
Join us for interesting and value-packed conversations with experts who will share with you their expertise covering topics such as buying a property, the school system, having a business in Spain, retirement, legal requirements, and much more. The event itself will run for 5 days, and it's completely online and completely FREE!