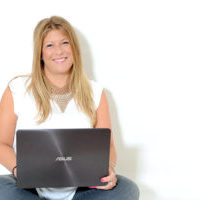 Let's connect
Building and running a successful online business while living in Spain as a foreigner
In this episode, we are talking about running a business online while living in Spain as a foreigner
Why did Jo choose to live as a digital nomad?

What brought her to Spain?

How is it to work online and live in Spain?

What kind of equipment do you need?

Do you find it easy to find local friends when you work online?

What tips can you share about living as a digital nomad in Spain?
We also talk about productivity and Jo shares her tools and tips for becoming amazingly productive.
ABOUT SPAIN EXPO
THE LARGEST ONLINE CONFERENCE FOR FOREIGNERS MOVING TO OR DREAMING ABOUT SPAIN
Join us for interesting and value-packed conversations with experts who will share with you their expertise covering topics such as buying a property, the school system, having a business in Spain, retirement, legal requirements, and much more. The event itself will run for 5 days, and it's completely online and completely FREE!