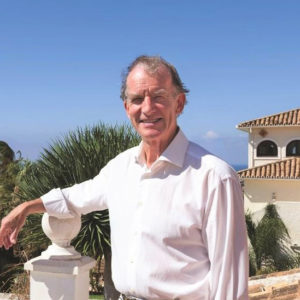 Let's connect
Campbell Ferguson
Property Valuer and Building Surveyor. RICS Chartered Surveyor in Spain. Expert Witness for international courts.
We provide current market property valuations for UK and other international Courts, relating to contested assets in Spain. Inspections and buildings surveys, ideally before our clients buy them.
The importance of a Survey when buying in Spain
During this interview style presentation, we are going to cover the following topics:
All Property Matters are dealt with by experienced and professionally qualified, property experts, living and working in Spain.
We've all been through the new buying process and so can empathize with your situation.
We are English native speakers and will be pleased to discuss problems you may have.
Need a property valuation for Court, Family Inheritance dispute or disagreement with the Taxman? – We provide Current Market Value reports in English, complying with Court regulations.
Need an independent Building Survey of a house or Snagging Survey of a new property – We report on 100% of what we see in clear report form, check the paperwork describes the house accurately and get answers to the questions the new buyer doesn't know to ask.
Valuations, Building Surveys, Structural Surveys, Building Inspections, Investment, and Development Appraisals by RICS Chartered Surveyors
Survey Spain Network – anywhere in Mainland Spain and the Balearic & Canary Islands, Portuguese Algarve and Gibraltar.
ABOUT SPAIN EXPO
THE LARGEST ONLINE CONFERENCE FOR FOREIGNERS MOVING TO OR DREAMING ABOUT SPAIN
Join us for interesting and value-packed conversations with experts who will teach you about their expertise covering topics such as buying a property, the school system, having a business in Spain, retirement, legal requirements, and much more. The event itself will run for 5 days, and it's completely online and completely FREE!