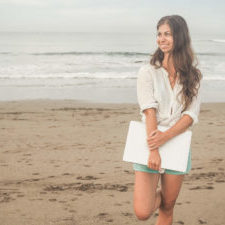 Let's connect
Barbara Riedel
Digital Nomadism, Blogging, Earning Money Online
Tips for a Digital Life
During this interview, we will cover the following interesting topics:
If someone is thinking about moving their business online, or starting an online business what would be your top 3 tips?
If they have an online business already, what processes should they put in place to make it 'nomadic'?
What sort of research should they put in place before they move to Spain?
Thoughts about finding a community in Spain?
ABOUT SPAIN EXPO
THE LARGEST ONLINE CONFERENCE FOR FOREIGNERS MOVING TO OR DREAMING ABOUT SPAIN
Join us for interesting and value-packed conversations with experts who will share with you their expertise covering topics such as buying a property, the school system, having a business in Spain, retirement, legal requirements, and much more. The event itself will run for 5 days, and it's completely online and completely FREE!