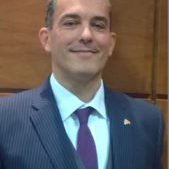 Let's connect
Banking requirements when first moving to Spain
CaixaBank is the leading financial institution in Spain with more than 150 years of history and that has served both international clients in Spain, both residents, and non-residents for 20 years. The HolaBank Program aims at making the lives of our customers easier. More than 400,000 international clients are already trusting CaixaBank with their custom. HolaBank offering includes banking and financial services designed to satisfy the needs of our international clientele, including the HolaBank Living Solutions bank account, the Non-Residents' mortgages or the internet banking which is available in 20 languages. CaixaBank's charity, "Obra Social la Caixa" is the third largest private foundation by assets in the world, investing more than € 500m every year in social and welfare projects and research programs.
ABOUT SPAIN EXPO
THE LARGEST ONLINE CONFERENCE FOR FOREIGNERS MOVING TO OR DREAMING ABOUT SPAIN
Join us for interesting and value-packed conversations with experts who will teach you about their expertise covering topics such as buying a property, the school system, having a business in Spain, retirement, legal requirements, and much more. The event itself will run for 5 days, and it's completely online and completely FREE!