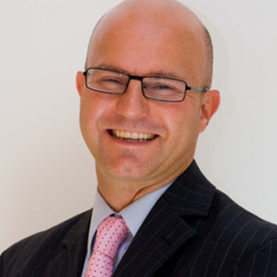 Let's connect
Alex Radford
Dual qualified English Solicitor & Spanish Abogado
My Lawyer in Spain is a team of experienced British Solicitors and Spanish Abogados with offices across Spain who can deliver a one-of-a-kind, tailor-made service for whatever legal service you require. Offices in 11 location in Spain. We speak 5 languages.
Legal - Buying a home in Spain
Alex grew up between Spain and the UK and started his legal career in 1999 at a regional law firm in the South West of England where he specialised in Real Estate, Personal Injury, Commercial Law and Timeshare.
In 2003, Alex returned to Spain and 10 years later 2013 Alex decided to create a new firm with former colleagues My lawyer in Spain.
Alex is a regular speaker at the A Place in Sun Live Exhibition where he advises clients on how to buy property safely and securely in Spain.
During this talk, we will cover…
What would be the best first steps to buying a property?

What sort of fees are involved?

Using an independent lawyer?

What are the different taxes in different areas?

Now I have bought – what about ongoing fees and payments?

What else do I need a lawyer for in Spain?
ABOUT SPAIN EXPO
THE LARGEST ONLINE CONFERENCE FOR FOREIGNERS MOVING TO OR DREAMING ABOUT SPAIN
Join us for interesting and value-packed conversations with experts who will share with you their expertise covering topics such as buying a property, the school system, having a business in Spain, retirement, legal requirements, and much more. The event itself will run for 5 days, and it's completely online and completely FREE!