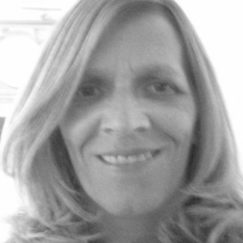 Let's connect
Maxine Raynor
Moving to and living in Spain without breaking the bank!
We provide information for anyone living in Spain, or thinking of moving to Spain, about how to save money on their everyday purchases.
Saving Money In Spain: How to get more from your euros
During my workshop we'll discuss some of the main areas that anyone relocating to, or already living in Spain, needs to know:
Utilities, internet and phone contracts. How to get the best and cheapest tariff for your circumstances.
Currency exchange and banking. It's not one-size-fits-all.
Scams in Spain. Non-Spanish speakers and the elderly are often targeted; know what you need to look out for.
Consumer rights. What are they and how can you make a claim?
Who can help? National and EU Organisations that help consumers when they have problems.
ABOUT SPAIN EXPO
THE LARGEST ONLINE CONFERENCE FOR FOREIGNERS MOVING TO OR DREAMING ABOUT SPAIN
Join us for interesting and value-packed conversations with experts who will teach you about their expertise covering topics such as buying a property, the school system, having a business in Spain, retirement, legal requirements, and much more. The event itself will run for 5 days, and it's completely online and completely FREE!